Gift Ideas
websites for finding the perfect gift for your loved one or corporate client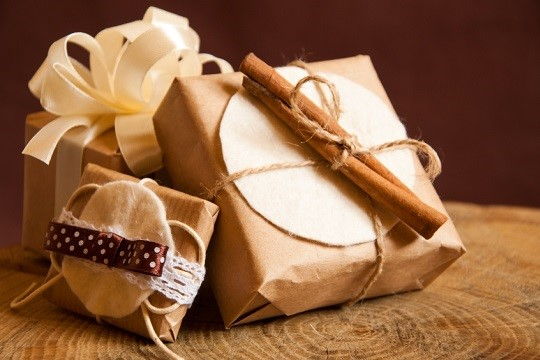 Are you struggling to try to find that perfect gift for that friend or special person in your life, or for your corporate client, and you've run out of ideas? Here you can find some great ideas to give as gifts. Many of the websites here specialize in gift-giving, while others have products and services that also are great gift ideas. You can find that unique and one-of-a-kind gift that will really make you stand out, that will help that loved one, friend, or corporate client remember you better, and can draw people nearer to your heart. Go through these great gift ideas and really make a difference.


---
Kind Notes is a unique, one-of-a-kind, gift idea, that specializes in giving a special gift to those people who thrive on words of encouragement, thoughtfulness, inspiration, love, friendship, and sympathy. This is a unique gift idea for all occasions, and for anyone. That person will greatly love and appreaciate a beautiful keepsake jar filled with many different messages that will enrich that person deeply, heart and soul, and will brighten their days. You can choose from a variety of pre-printed messages from different categories, including inspirational, friendship, love, sympathy, and more. Or, you can opt for blank papers that allow you to create your own messages for that friend or loved one in your life. In the midst of all of our present-day technologies, let them feel the old-fashioned sentiment of opening the equivalent of a letter. Give that person the smile, the joy, the boost of spirit they need, with a gift from Kind Notes.
---
Here's another great gift idea: Take some important photos that you've taken of a family event, a vacation, and outing, or some other special event, and have those photos turned into a one-of-a-kind customized photo book, which you can get at Mixbook. In fact, you can do everything right from your smartphone if you like - go to their website, register, download photos from your vacation or special event, choose the layout format and type, the size of the photobook, the type of binding, and so forth, and you can have your beautiful photobook designed, ready to produce, and sent out for shipping in no time. Let your family member or friend have something which they can use to reminisce and bring back wonderful memories and good times. You can also make photo calendars, announcements, invitations, or yearbooks. It also makes a great coffee table book that their friends can look through, helping to start many great conversations. Give that person the gift of wonderful memories through a photo book from Mixbook, which you can order right from your smartphone if you like.
---
---
DaySpring is a Christian-based website that offers many beautiful and encouraging, religious-based gift ideas for the person who loves and dwells on that kind of encouragement and spiritual boost. At this website, you can find many things along these lines: Christian cards for the believer in your life, notes and stationery, books, journals and devotionals to give that spriritual boost and bits of encouragement, Christian-based jewelry, home décor & art, as well as many other gift ideas. You can find the perfect gift for that believer at DaySpring.
---
Matcha Source provides a premium Japanese-based green tea powder, called matcha, that can be used for drinking as tea, or as an extra ingredient in food recipes. Matcha has been used and celebrated as part of Japanese culture for centuries by being used in traditional Japanese tea ceremonies. As for its health benefits, one cup of tea has the equivalent nutritional value of ten cups of brewed green tea, being rich antioxidants, fiber, chlorophyll, amino acids and other nutrients. Being without sugar, it is an ideal drink for the diabetic person. As for a cooking ingredient, it not only adds great nutrient content to your recipe, but adds a rich and complex taste that can be quite alluring and addicting to the food connoisseur, making your recipe really stand out. Not only that, but Matcha tea powder from Matcha Source has a bit of caffeine in it, as all teas typically do, allowing it to give you 4-6 hours of mild and steady energy, and because it is as much of a relaxant as a stimulant, can help to calm your nerves to allow you to better focus on your work, exercise, meditation practices, or play. Matcha Source offers a few great gift sets which include not only the Matcha tea powder, but contain a matcha bowl for your use. Get this alternative gift for that health-conscious individual.
---
At the Invent Help Store, you can find innovative new products that were invented by people, so you'll find a wide array of unique tools, gadgets and devices that help to provide solutions to everyday problems. You can find "As Seen on TV" as well as "Unseen on TV" products here at this website. You'll find all sorts of automotive products, hardware & tools, health & beauty products, housewares, lawn & garden products, sporting goods, and fun games, all of which were invented by people like you, and which will make the gift recipient's life just a little bit easier. That person in your life will really enjoy the invention product that you gave them as a gift from the Invent Help Store.
---
Share this article:
[ continue reading on next page ] [ Back to Top ] [ go back to article list ]