Save Money, Feel Better, by Losing Weight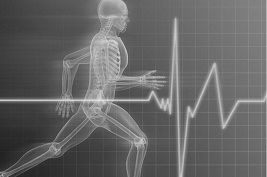 If you are carrying around some extra weight, it is important to try to lose it. Besides saving you $100's or $1000's in health-care-related expenses, you will feel better too, and be more energetic.
You end up causing unneeded health problems to yourself when you are overweight or obese, and this ends up causing you to to spend a lot more money for health-related reasons than you really ever wanted to. If you only knew all the different health issues people have that are related to being overweight, you might do some things to resolve the issue and save yourself a good deal of money and headache. You can save yourself a large sum of money, and not dig so deep into your retirement saving, in the future, just by investing in your health and personal well-being now, by watching your diet, exercising, and living a healthy lifestyle, so that you can shed that extra weight and keep it off. When it comes to losing that extra weight, it all boils down to one thing - calorie intake and calories burned . Losing extra weight means nothing more than burning more colories than you take in through your food eating habits. From this standpoint, there are two ways to do this: you can increase the amount of calories that your body consumes by exercising more or improving your body's metabolism; or you can decrease the amount of calories that you take in to your body by eating less.
One way to lose that extra weight is by burning more calories with an exercise program that is designed to help you lose weight and get in shape, or a weight-loss program that creates a diet plan that helps many people lose weight in that way. There are literally hundreds of programs out there for you to use - like the Insanity and P90X programs - you just have to find the right program for you. You could join a gym and use their exercise equipment, allowing you to burn calories there. Or, if you like running, you could find a nice route to take every day and listen to an audio book while your at it, and start burning calories and losing weight before you even know it.
Get a piece of exercise equipment in your home: Another way to lose weight by exercising is by using a piece of exercise equipment that allows you to burn calories. Getting a treadmill or a stair climber elliptical trainer, and using it while watching TV, is a good way to burn off those extra calories and lose weight, right in the comfort of your own home. If you really want to maximize the use of your time, why not learn a new language or read a book while you exercise on your exercise machine? If you really want to increase the amount of calories that you are burning on one of these kinds of machines, and in the comfort of your own home, you should check out Bowflex's TreadClimber, which combines treadmill and stair climber technology into a single machine, allowing you to burn 40% more calories than a stair climber, or more than three times the calories of a treadmill, while going the same speed.
The other alternative to losing weight is to learn how to take in less calories by eating less food. One of the best ways to do this is by joining a program that helps you to eat proportioned meals that allow you to feel full and get the nutrients you need, while consuming less calories. If you like trying to work on your own instead of using a program, you might consider getting Precise Portions portion-control dinnerware, and using My Food Diary to keep track of your caloric intake and usage, log your exercise, and keep a diet journal.
All of these suggested items and programs are meant to help you to lose that extra weight. The cost associated with any of these programs is guaranteed to be substantially less than the amount of money that you will have to spend in the future on health care just to resolve health and body issues that are directly related to being overweight. Now only that, but you will feel better too. Lose the weight now, and save your money in the future!
---
Share this article:
Weight Loss Products:
Precise Portions dinnerware My Food Diary
[ Back to Top ] [ go back to article list ] [ check out our money saving articles ]
---
The following articles might also be of interest to you: