How to Get Your Free Credit Reports; How to Correct Errors in Your Credit Reports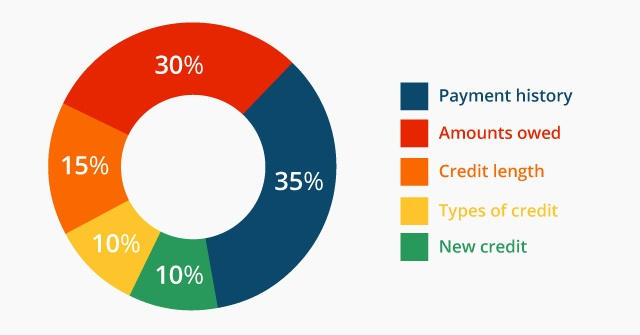 The three major credit reporting agencies, or bureaus, are required by law, that is, The Fair Credit Reporting Act (FCRA), to provide each person with free copy of their credit report at least once every year (every 12 months). This allows you to be able to check your credit report for inaccuracies which you can then challenge as incorrect, so they can be taken off of your credit report. It also allows you to check to see if there's been any identity theft – maybe you find that there is a credit account or bank account that has been opened in your name, or that money has been borrowed in your name, which you don't know anything about, and which is a sure sign that someone may have stolen your personal identity. Find out below how to order your free annual credit reports from the three major credit bureaus, and how to challenge any possible errors in one of your reports.


---

Get Your Free Annual Credit Reports From the Major Credit Bureaus
LWith this in mind, and to comply with the FCRA and the Federal Trade Commission, the three major credit reporting agencies have created a website, a toll-free telephone number, and a mailing address, to allow you to comply with this law and get your credit report. Here is that information:
Website: annualcreditreport.com
Phone Number: 1-877-322-8228
Mailing Address: Annual Credit Report Request Service, P.O. Box 105281, Atlanta, GA 30348-5281
NOTE: Keep in mind that you can choose to get credit reports from all three credit bureaus at the same time each year, or you can choose to stagger your reports from each of the three agencies so that you receive one report every 4 months, allowing you to monitor your credit history more frequently. Also keep in mind that if you want to get your annual free credit reports, you cannot do so directly through the three credit bureaus, TransUnion, Equifax, and Experian, but you must go through annualcreditreport.com.
WARNING: There are many websites out there that claim to offer you a free credit report, but which are not. Only annualcreditreport.com does that. These other websites which claim to offer you a free annual credit report always have some type of strings attached, such as only being free for a trial period, and then charging you a monthly fee. Don't go to any of these other websites.


---
---

How to Correct Errors in Your Credit Reports
If you do find errors in your credit report, you need to make sure that you take appropriate action to dispute and correct those errors. You also need to make sure that you have some form of proof that the item that you want correcting is indeed an error. If you have those things, then your next step is to write a letter to the appropriate credit bureau. Make sure to include the following:
Make sure that you list each item separately.
Give the exact information in the credit report that is incorrect.
Give your reasons for disputing the error, including any proof that you may have.
Make sure to include a copy of your credit report from the credit bureau with whom you are disputing, and make sure to highlight the specific items being disputed so that they can see it more clearly.
Once you have this information handy, use the following template to write a proper letter to the appropriate firm:
[Your Name]
[Your Address]
[Your City, State, Zip Code]
[Date]
Complaint Department
[Company Name]
[Street Address]
[City, State, Zip Code]
To Whom it May Concern:
I would like to dispute some information that is on my credit report. Enclosed with this letter is a copy of my credit report that I received through [name credit bureau]. You will notice that I have highlighted the disputed information on this report.
Here is the item[s] that I am disputing:
[list the item(s) that you are disputing]
This item is [inaccurate or incomplete] because of the following reasons:
[state the reasons why this is inaccurate]
Because of this, I am requesting, asking of you, that this item be removed from my credit report to correct this false information.
Enclosed are the following pieces of evidence that I would like to use to prove my case:
[list/describe any documentation that you've enclosed in the correspondence]
Please investigate this matter and make the appropriate corrections to these disputed items as soon as possible.
Thank you for your time.
Sincerely,
[Your name]
Enclosures: [List again the items that you are including.]
PLEASE NOTE: You will need to create one of these letters for both the credit bureau that has the incorrect information about you and the business that gave the credit bureau the wrong information. You will need to work with both. Also remember that when you send the correspondence to each of these places, make sure that you go to the post office and send the letters by certified mail, and request a return receipt – that way you have proof that you sent this correspondence for possible legal reasons.
RECOMMENDATION:If you would like to hire a service to work on your behalf to help you repair personal credit that was damaged by identity thieves, we would recommend using Ovation Credit Services.
---
Share this article:
[ Back to Top ] &nbsp &nbsp[ things you need to know ] &nbsp &nbsp[ go to our money saving articles ]
[ Go back to: "50 Things You Can Do to Protect Your Identity from Thieves" ]
---
Related Articles: