24 Ways to Save Thousands on
Your Travel Expenses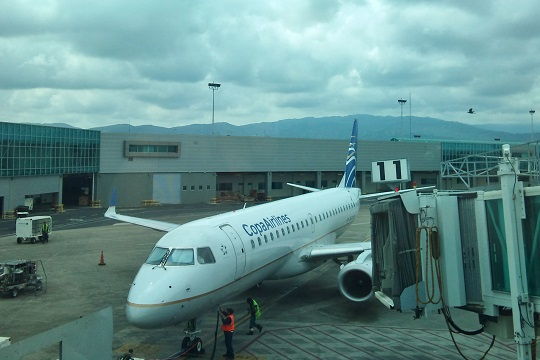 Many of us go on vacations each year, or travel for business. We can all save ourselves hundreds or thousands of dollars in travel expenses just by following these suggestions. Start reading today, and save big on your travel expenses tomorrow!
Check out our suggested travel websites.
1. Don't get lost! Have maps and travel guides present. Make sure to have, at your disposal, plenty of travel guides and maps, which will help guide you around as you take your vacation, and can give you valuable tips, all of which make your vacation better. Besides that, travel guides can give you a list of all the places where people would want to visit in the area to which you are travelling. You can find all sorts of ideas that you may not have even known about if you hadn't picked up a travel guide. The best brand of travel guides are Lonely Planet; their travel guides are second to none, and you can find them for wherever in the world you are interested in travelling - each travel guide will give you helpful information and insights into the culture and area, recommendations for places to visit while on your vacation, tips, health and safety advice, indispensable maps, and language guidance to that particular area.
If you are travelling throughout the United States, Canada, or Mexico, you should also consider picking up a Rand McNally Road Atlas of North America. Planning ahead and knowing what is out there in the place you want to travel is the first step towards planning your vacation, and saving money in travel-related expenses.
2. Have your passport and travel visa ready before you travel. If you are travelling to another country, you are going to need a passport to get into that foreign country. Some countries also require that you have a tourist visa along with your passport to get into the country. Don't wait until the last minute and try to get one of these items! You will want to use a service that takes care of these important details for you. You'll want to take care of these details a few months in advance, before you do your out-of-country travelling, because this is how long it takes sometimes. This is especially true for contries where it takes awhile to get your travel visa back from their consulate.
3. Be ready for the unexpected - get travel insurance. Since most health insurance coverage ends at the national border, you will want to get some form of travel insurance that will pay for your health care in the unfortunate event that something of a health-related nature happens to you and you would need some medical care while out of the country. You don't want to be up the creek without a paddle.
4. Make sure that you have all your travel gear, supplies and luggage ahead of time, much of which you can find online. Getting this beforehand will save you money from trying to find the same products you need at that high-priced shop for tourists once you get to your destination. Oh! Don't you even forget to pack a camera! You can usually find the perfect camera online for less money than you would find at a regular store.
5. Make restaurant and golf course reservations ahead of time. You will find that, wherever you want to go on your vacation, that there are probably restaurants you'll want to eat at, and golf courses where you'll want to play, if you like golfing. Especially if these places are top-quality places, in which case you'll want to make reservations ahead of time. If you love to eat at great restaurants on your vacation, then you will want to book your reservations early, saving yourself the hassle while you are on your actual vacation.
6. Book your airline tickets online, rather than go the counter at the airport, as this will allow you to save money. There are many online discount booking websites available these days, many which allow you to compare prices for different airlines. By going to travel agents, or through the airport, to get your airline tickets, you will end up paying more. In fact, you should book your rental cars and hotel rooms online as well, because the prices are cheaper. Check online to do your airline bookings.
7. Leave at least two hours in between interconnecting flights to make sure that you don't miss the flight, in case an unforeseen event takes place. If you don't give yourself enough time between different legs of your airline flight arrangements, you may, because of some delay, be forced to miss your next flight, and have to take a different flight, which may cost you a handsome amount of money that you weren't ready or prepared to pay. Save yourself the money and the headache and give yourself enough time between interconnecting flights. If you are worried about getting bored with all the time on your hands, it would be wise for you to find something to do - find some fun apps for your smartphone that keep you busy, turn on your laptop and catch up on your emails and social networking, or even better yet, get yourself a book to read. You might even take the time to read your travel guide to become more educated on your travel destination, and discover things you might have missed before.
8. There are several things you can do save money on your airline flight. By purchasing your ticket as a round-trip, you will save yourself up to 40% off the price you would have paid had you purchased each fare separately. You can also save money when buying airline tickets by comparing fares in different ways - just go online and compare the fare price for different airlines, compare fare prices for different days of the week or month or time of the day, and compare prices for single flights compared to ones with two or three legs in it. Make sure to get your airline tickets at least two weeks in advance, since the closer you get to the actual day of flight, the higher the prices get. Take your flight on a Tuesday, Wednesday, or Thursday, because these are the cheapest days of the week. If you are willing to take a red-eye flight, that is, one that flies in the middle of the night, they are usually cheaper than fares that take off during the day. If you can get a flight with a discount airline, rather than a regular, or premium, airline, you can save yourself even more money. All of these are ways to save yourself money by getting the lowest prices available for airline tickets.
9. There are some other ways to save some money on the cost of airline tickets as well. Certain times of the year have cheaper flights than at other times of the year, particularly February and March, because there are less people flying, and it isn't travel season, so the price of the tickets decreases in price. Don't travel during peak travel times, such as at Christmas, Thanksgiving, or our Independence Day holiday; travel off-peak and get lower prices on your fares.
Stay aware of special deals. One of the best ways to stay aware of great airline deals is by becoming a member of ExpertFlyer. At this website, they will help you to save money and time by helping you to find the best up-to-date information on flight availability and fares, notify you when seats become available on different flights, and inform you of the best options available to you for using your reward miles for different airlines. The cost of this service is usually free and saves you time and money, and it's a great resource for the business traveller, too. Consider signing up with them.
10. Book your hotel rooms online. You will find that if you are planning to stay at a hotel, by booking the room online, you will most likely get a discount. Many hotels offer discounts for online booking. You will also find that some hotel brands offer discounts for online bookings at some of their locations, but not all of them.
Another thing to keep in mind is that if you are going to extend your stay at a hotel, and you had booked the previous nights at a discount, make sure you can get the extension at the discount price. Sometimes, in order to continue getting the discount price that you paid for the previous nights, you have to go online, and book the room the same way that you did before. If you can't get the same discount, consider booking your extra nights at a different hotel that does offer a discount.
If you're looking for an out-of-the-way place to stay, you might try Booking.com and Agoda.com.
11. Does the online booking include the taxes? Check to see if the price with which you booked a hotel online includes the taxes. Sometimes the websites that you go to in order to find a hotel don't include the taxes in the cost they show you, and it is only when you arrive, and go to pay your bill, that you find out that the hotel room was more expensive. You may be faced with extra charges for which you were not ready, and were not included in your budget, because you thought they were already included in the price. Sometimes you need to look at the fine print to see whether the taxes are included or not, and what the tax rates are for any given area, so you can add that to the price when you are doing your research, and budgeting your trip.
12. Consider trading homes. Do you like travelling, and would you like to find a way to travel that lowers your vacation/holiday costs by hundreds, if not thousands, of dollars? Well, have you ever heard of house swapping or home exchanges? This is where you register your home at a home exchange network website, find someone else who is from some other part of the country, or another part of the world, and after connecting, you see if you both would be a good match for swapping each other's homes for a few days, a weekend, an entire week, or longer. One good website out there that allows you to register as part of a home exchange network is International Vacation Home Exchange (IVHE). By going this route, you can do some travelling, and stay at each other's vacation homes, and save yourself the cost of hotel room expenses. For example, you live in the Chicago area, and you want to take a vacation to the Oregon coast; you look for someone in Houston who wants to vacation to Chicago, and you both swap houses for a week. You get to stay at their house, and they stay at your house, which will save both of you on the cost of hotels. This can add up to hundreds of dollars in savings over the course of a week, and staying in a house is so much better than staying in a hotel room. It comes in even more handy when you have a vacation home, and you want to vacation somewhere in some other part of the world. And, unlike conventional home exchanges, IVHE allows you to trade holiday homes without the need for both parties to swap at the same time or with each other, which helps to reduce the need coordinate vacations at the same time. See if you can do a house-swap with someone who wants to travel to your area, or to the area where you have a vacation home, and save yourself some money. You could register for one home exchange network website, or several to increase your odds of finding a home with which to swap.
Please note: if you are going to do this, it would be better to start searching and work at setting up something months in advance rather than waiting until right before the dates that you desire to travel.
---
Share this article:
[ continue reading on next page ] [ Back to Top ] [ go back to money saving articles ]
Our recommended travel booking websites:
CarRentals.com Agoda Booking.com
---
The following articles might also be of interest to you: