8 Ways to Save Money
on Health Care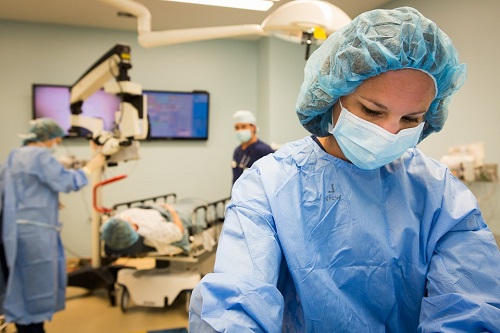 There are many ways that you can use to save yourself money on health care costs. By following the ideas in this list, you can keep more money in your pocket, and give less money to the cause of health care. Read and follow this advice, and you can start saving money today!
1. You don't always have to go to the doctor! Don't go to the doctor every time you get an ache or pain, but only as a last resort, or if a pain/sickness won't go away. Some people use the doctor, or the emergency room, every time they get some kind of minor ache or pain, and end up abusing the system. Don't be one of those people! Save yourself the time, and the money! It would, most of the time at least, be better off in your pocket. Most of the time you have a problem, it goes away on its own.
If you want to find natural solutions to physical issues that can keep you from having to see the doctor, consider reading Natural Health Remedies: An A-Z handbook with natural treatments and Prescription for Nutritional Healing: A Practical A-to-Z Reference to Drug-Free Remedies Using Vitamins, Minerals, Herbs & Food Supplements.
2. Use an urgent care facility instead of the emergency room of your hospital. If you really do need to use get some medical care, make sure that you use an Urgent Care facility, or your local doctor, and not the Emergency Room, for most of your critical healthcare needs. If you do your research, you will find that the emergency room at your local hospital will cost much more than the cost for the same service at your local urgent care facility, or doctor's office. It is still important to go to the emergency room for some things, such as breaking a bone, or that deep cut that requires hospital attention, or some internal injury. But, whether you are sick with a horrible flu, got some food poisoning, have a cut that needs some minor stiches, use the urgent care center, or your local doctor. Yes, you read that right - you will discover that many doctors and urgent care facilities will even do stitches, in case you cut yourself. By going to the doctor's office to get the job done instead of the emergency room - you can save yourself a good deal of money. You can save yourself an arm and a leg also!
If you'd like to learn more, pick up a copy of the books The Healthcare Survival Guide, Cost-Saving Options for The Suddenly Unemployed and Anyone Else Who Wants to Save Money and 101 Ways to Save Money on Health Care: Tips to Help You Spend Smart and Stay Healthy.
3. Comparison shop for the best health insurance rates every year or so. You should consider going to a website that provides price comparisons from different insurance providers, so that you can best determine what works best based on you. Another option, when it comes to getting health care coverage is to drop traditional health insurance with your local for-profit insurance firm, and switch to alternative non-profit services, such as MediShare, where people share only what the costs are, and no more. Find cheaper health insurance by comparing providers, or switching to a different kind of organization to provide your health care benefits can save you a great deal of money.
4. Have the hospital give you an item-by-item list of the expenses of your health care services, and figure out ways to lower the cost. And negotiate prices. If they charge high prices for TV viewing, or for certain medicines like aspirin or acetaminophen, consider providing those things yourself, and you will save yourself some money on the cost of your health care. All these little things can add up to big bucks. Talking to the billing specialists at the hospital to negotiate lower prices for the services that you need can save you a good deal as well. To learn more about planning your next hospital stay, pick up a copy of How to Survive Your Hospital Stay: The Complete Guide to Getting the Care You Need--And Avoiding Problems You Don't.
5. Use a prescription discount card when filling your prescriptions. By getting a prescription discount card, and using it when filling your prescriptions, you can usually save up to 10%-20% on name-brand prescription products, and up to 80% on generic prescriptions, at most pharmacies across the United States. They're usually free to sign up and allow you can print out a discount card right on your own computer so that you can start saving money right away. Make sure to give the pharmacist your prescription discount card to get any available discounts. Another thing to do is to check with the pharmacist as to whether there are any pharmaceutical brand corporate discounts, because companies such as Eli Lilly or Merck have their own discount programs, which are usually available to people of low income or who are senior citizens, or fit some other type of qualifications.
6. Sign up with a dental discount club. You can save a lot of money when going to see a dentist or eye doctor by first getting yourself on a discount health care plan, and then going to a dentist or eyedoctore that accepts that discount plan. You can save yourself literally hundreds, if not thousands of dollars, per year, on the cost of dental and eye services by using a plan like this. How do plans like this work? They are not insurance - they merely act in the same way that a warehouse club would, where you pay a membership fee, and get connected to a dentists and eye doctors that are also part of this program. You can always find high-quality professionals under discount health care plans that allow you to not only connect with dentists and eye doctors for a discount, but usually allow you to connect to a board certified doctor over the phone who can also provide prescriptions for you without needing to spend money to go to an actual doctor. Some of these programs also have a prescription discount program, as well as providing hearing and diabetic supplies at a discounts.
7. Lose weight! You end up causing unneeded health problems to yourself when you are overweight or obese, and this ends up causing you to to spend a lot more money for health-related reasons than you really ever wanted to. If you only knew all the different health issues people have that are related to being overweight, you might do some things to resolve the issue and save yourself a good deal of money and headache. You can save yourself a large sum of money, and not dig so deep into your retirement saving, in the future, just by investing in your health and personal well-being now, by watching your diet, exercising, and living a healthy lifestyle, so that you can shed that extra weight and keep it off. When it comes to losing that extra weight, it all boils down to one thing - calorie intake and calories burned . Losing extra weight means nothing more than burning more colories than you take in through your food eating habits. From this standpoint, there are two ways to do this: you can increase the amount of calories that your body consumes by exercising more or improving your body's metabolism; or you can decrease the amount of calories that you take in to your body by eating less.
Burn more calories: One way to lose that extra weight is by burning more calories with an exercise program that is designed to help you lose weight and get in shape, or a weight-loss program that creates a diet plan that helps many people lose weight in that way. There are literally hundreds of programs out there for you to use - like the Insanity and P90X programs - you just have to find the right program for you. You could join a gym and use their exercise equipment, allowing you to burn calories there. Or, if you like running, you could find a nice route to take every day and listen to an audio book while your at it, and start burning calories and losing weight before you even know it.
Get a piece of exercise equipment in your home: Another way to lose weight by exercising is by using a piece of exercise equipment that allows you to burn calories. Getting a treadmill or a stair climber elliptical trainer, and using it while watching TV, is a good way to burn off those extra calories and lose weight, right in the comfort of your own home. If you really want to maximize the use of your time, why not learn a new language or read a book while you exercise on your exercise machine? If you really want to increase the amount of calories that you are burning on one of these kinds of machines, and in the comfort of your own home, you should check out Bowflex's TreadClimber, which combines treadmill and stair climber technology into a single machine, allowing you to burn 40% more calories than a stair climber, or more than three times the calories of a treadmill, while going the same speed.
Eat less: The other alternative to losing weight is to learn how to take in less calories by eating less food. One of the best ways to do this is by joining a program that helps you to eat proportioned meals that allow you to feel full and get the nutrients you need, while consuming less calories. If you like trying to work on your own instead of using a program, you might consider getting Precise Portions portion-control dinnerware, and using My Food Diary to keep track of your caloric intake and usage, log your exercise, and keep a diet journal.
All of these suggested items and programs are meant to help you to lose that extra weight. The cost associated with any of these programs is guaranteed to be substantially less than the amount of money that you will have to spend in the future on health care just to resolve health and body issues that are directly related to being overweight. Now only that, but you will feel better too. Lose the weight now, and save your money in the future!
8. Order your eyewear online. One way to save money is by taking your eyeglass or contact prescription and using it to order your glasses or contact lenses online. By purchasing your eyewear online, you can usually save yourself some money over the cost of purchasing those same items at a physical store. You might consider GlassesShop.com for eyeglasses and AC Lens for your contact lenses.
---
Share this article:
[ Back to Top ] [ back to our money saving articles ]
---
The following articles might also be of interest to you: