11 Things That You Need to Develop a Successful Website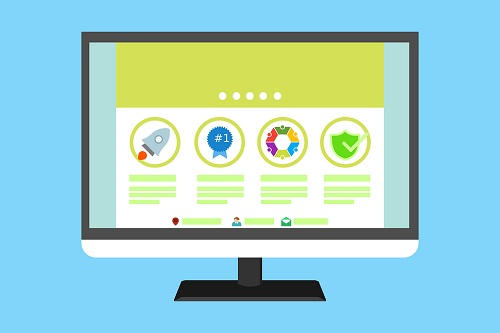 If you are looking to develop a successful, highly-trafficked, top-of-the-line website, there are a number of things that you are going to need. Take a look below to find out those things that you're going to need to develop your website, as well as one important question that you probably need to answer before you start.


---
One of the first things that you want to do if you are developing a website is to find a great website hosting provider to host your website for you. Whether you are looking to develop your own website, want to create a blog, create an online presence for your physical store or business location, create an online store, or build an ecommerce website, your first step is to always find a great webhosting provider that fits your needs. And, there are so many different types of hosting services out there. Shared server hosting is great for small businesses or online stores, but there are also other types of setups for your needs as well - dedicated server hosting, virtual private servers (VPS), cloud hosting, managed hosting, exchange hosting, as well as colocated hosting. Many website hosting providers also have many other services available that will help with your website development and protection as well. Take a look at our list of recommended webhosting providers to find one that fits your needs. We've gone through and selected the providers that, in our opinion, are the very best.
Article: Recommended Website Hosting Providers
---
When you develop a website, you want to make sure that you pick a great domain name that allows people to easily remember your site. You don't want people to forget your website address just because it's difficult to remember or not very memorable. Being able to pick an awesome domain name can be half the trick when it comes to developing a marketing or awareness campaign for your website after you get it developed. And, these days, you have so many different endings to choose from. These endings, which include .com, .info, .net, .gov or more than a hundred others, are known as top-level domains. So, you need to make sure that you choose a great, simple and easy-to-remember name for your website, and top it off with a great top-level domain, especially if you think you might want something different than the regular .com ending that so many people use these days. Keep in mind that you can register your domain name through our recommended website hosting providers, or you can use a stand-alone service that focuses on helping you register your domain name. Check out our list of top domain name registrars, as well as our list of website hosting providers that all provide these domain name registration services for your needs.
Articles:
Top Domain Name Registrars Recommended Website Hosting Providers
---
3. How Are You Going to Develop Your Website?

These days, you have many options to choose from when it comes to how you decide to develop your website. Do you want to learn everything you need to know and then build it from scratch? Would you like to do it from scratch, but want to use a website builder? Do you want to use a template or theme as your model from which to create your entire website? Perhaps you just want to use a service that already has an online store setup, complete with all the tools and apps that you need to run an online store or ecommerce website, ready for you to add your own products, product images and descriptions, and go that route? Or, perhaps you just want to hire some professional service to create, build, and develop your website for you? The options available to you, and the types of template or theme platforms from which you can choose to build your website are almost endless.
Do you want to build your website from scratch?
If you want to build your website from scratch, it is important that you learn everything that you need to know to be able to build your website yourself. There are many websites out there that have online e-learning courses available for you to learn the skills you need to develop your own website. Another route is to find some great self-tutorial books that you can use to teach yourself - you can find plenty at Amazon.com. Keep in mind that there are a variety of coding languages that you can use to build a great high-quality website on your own, but the three that are really imporant to learn are: HTML, Cascading Style Sheets (CSS) and Java (not JavaScript) - get these three down and you can build a great website without knowing any other coding languages.
Article: Learn Website Design & Development
Do you want to use a website builder?
If you are looking to develop your website from scratch, but want to use a website builder, you should note that most website hosting providers have these website builder tools available for your disposal once you sign up for their service. Our recommended webhosting providers all offer website builders, if that's the route you want to go - click here and look around to see how their website builders work.
Article: Recommended Website Hosting Providers
Do you want to take advantage of a website architecture platform or use a template?
Another route you can take is to take advantage of one of the available website architecture platforms that are available out there. The four most popular ones these days are: WordPress, Magento, Drupal and Joomla. WordPress is a popular architecture used by millions of people and businesses around the world, and is great for bloggers, as well as those who are looking to create landing pages and squeeze pages as part of their marketing campaigns. Magento is primarily used for creating online stores and ecommerce websites, since it is structured to easily allow shopping cart software, payment processing abilities, as well as other tools and apps for your online business needs. Drupal and Joomla offer a free and open-source content-management architecture that is great for websites that are primarily informational in format - many large corporations and governemnt agencies take advantage of this website architecture format for their online needs. Take a look at our four articles that recommend some of the best places online to find themes and templates that use these architecture platforms for creating high-quality websites. Keep in mind that these four top architecture platforms are only the tip of the iceberg and that there are many, many other website platforms out there that are less popular, but are liked by many of the people that use them. We recommend using WordPress, Magento, Drupal or Joomla though. You might also check out our suggestions for places where you can find the regular templates to use for your website development.
Articles:
The Best WordPress Themes The Best Magento Themes The Best Joomla Templates Find a Drupal Theme For Your Website
Find the Best Website Templates on the Web
Do you want to take advantage of pre-built store architecture to sell products?
If, on the other hand, you want to have an online store or ecommerce website, and don't want to build it using one of the architecture platforms available to you, but would like the option of having a store structure already built for you, where all you have to do is add products, add product images and add product descriptions, then there are several services out there that will help you do just that. With this approach, you'll still need to register your own domain name that can be used with your online store. Make sure to check out our list of the top websites that offer this option of creating your own store with all the tools you need to have your customers buy your products and pay you for them.
Article: Build a Complete Online Store
Do you want to hire a professional service to develop your website for you?
If you are looking to hire a professional service to build your website for you, there are many out there that will do just that. You can find firms that will completely develop your website for you, or just aspects of it that you don't feel confident enough to do yourself. This includes content writers, graphic designers, maintenance professionals, as well as a few others. Take a look at our recommended professional firms for you to use, if this is indeed the way you want to roll.
Article: Find Professional Website Developers
---
---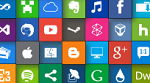 When it comes to developing your website, you should consider taking advantage of the availability of millions of different types of royalty-free high-quality stock files that you can use to be able to improve the way your website looks and feels to its visitors, helping to make people feel at ease while looking through your website, getting them to stay longer, making your website look more beautiful, and helping to motivate those visitors to purchase your product, service or digital information if you are tying to sell something. There are so many beautiful pictures of every subject that you can think of that you could add to your website - just choose the kind of theme or subject you want in a picture and find a photograph that fits your website's needs for that subject. Besides stock photographs, there are also stock vector graphics that you could use, clipart, flash files, sound bites, video clips, coding snippets that you can use to create better-looking tabs or buttons or other functional elements of your website, menus, apps, and many, many other things as well. Take advantage of all of these royalty-free stock files that are available for your use, usually for a very low cost, and make your website really stand out. Check out our two articles below that give several recommendations for web-based services that offer royalty-free files for your website building purposes.
Articles:
8 Places - Make Your Website Stand Out Find Stock Photos & Images
---

Would you like your website to really stand out? Would you like to have some way to help visitors to your website remember your site better, helping to bring visitors back? Would you like to have a powerful brand icon for your business? You can do that by taking advantage of professional logo design services that will create a powerful logo for your website or business needs. Not only will you be able to help people remember your website or business better by taking advantage of one of these professional logo design services, but you will help to create a powerful brand icon that makes you and your website really stand out. Take a look at our article that lists our recommended logo design services below.
Article: Stand Out With a Powerful Logo
---

With all the people that now search the internet and purchase goods and services online by using their smartphones and other mobile devices, it only makes sense to either create a responsive website that changes and optimizes itself based on what kind of device it is displayed on, or create an alternate version of your website that works well on mobile devices and have an auto-detect mechanism that automatically sends visitors to the mobile-friendly version of your website if they are viewing from their mobile device. By going this route, you can ensure that the people that are coming to your website from their mobile devices, which is about half the viewers these days, will effectively be able to browse through your site with ease, and stay longer. With this in mind, it is important to find a service that helps to create websites that work well on smartphones and other mobile devices; click on the article below to see what our recommended mobile website development services are.
Article: Create a Mobile Version of Your Website
---

How do visitors know that they can trust your website? How do they know if the information that they give you for payment processing purposes, if you are an ecommerce website, is safe and won't fall into the wrong hands? A great way to improve trust in your ecommerce website or online store is to get it verified or certified by using one of our recommended online services that go through a process to check your website, verify its authenticity, and check to make sure that your personal and billing information is safe by using your website. Once they go through the process, and verify your website, they allow you to put their seal on your website to let your site's visitors know that they can do business with you because you are trustworthy. Going through the process of verification may take a little time, but it is definately worth it as it helps to improve the number of visitors to your ecommerce website, helps to improve the length of time possible customers stay on your site before moving on, and helps to dramatically improve your conversion rates. Check out our article that gives a list of our recommended services that provide this for you. Another thing to keep in mind is that many webhosting providers do provide this service also - check out our list of recommended website hosting providers and seeing what they have to offer in terms of this.
Get Website Certifications and Seals
---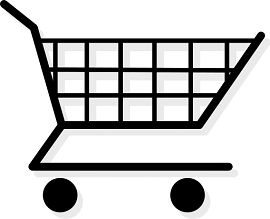 One of the most important things aspects of having an online store or ecommerce website is having the ability to be able to allow people to save items to a shopping cart, and then be able to pay for those items using means that are available to themselves. By having this ability, you can ensure that customers are able to purchase multiple items from your website, and then pay for them using one of the major credit cards or PayPal. Not having the ability to be able to process and complete orders can be the difference between the life or death of your ecommerce website. Make sure to check out our list of recommended shopping cart software that you can use for your website, or check use a service that you can use to build a complete online store that comes complete with shopping cart and payment completion abilities.
Find Shopping Cart Software Build a Complete Online Store
---

One of the best things that you can do for your website is to develop a presence on different social media channels such as Facebook, Twitter or YouTube. This can really do a lot to help improve the amount of traffic that you end up bringing to your website, as well as helping to make your website more noticeable to others. Whenever you have a promotion, a new product to introduce, a new blog post, or another article to introduce to your audience, it becomes much easier to get that information out there to your fans by creating a social media presence. Everytime you post something new on Facebook, your fans and others that have "liked" you can see those new posts on their thread. You can always send new information to your Twitter followers by sending them new tweets. Put some videos on YouTube to help lead people to your website. Besides, you give an easier ability that those that want to keep up with you to be able to "share" your articles, products, videos and whatever else you make available with others on Facebook, or re-tweet your Twitter messages. Take a look at the four articles below that give you possible products and services that you can use to help you get a powerful presence on the social medias.
Articles:
Marketing Through Facebook Marketing Through Twitter Marketing Using YouTube Social Media Marketing Tools
---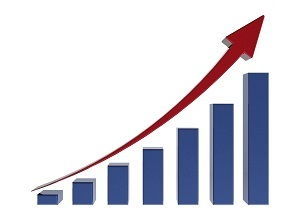 Whether you have an ecommerce website, online store, informational website or blogging website, it is important to know that you will need create a many-faceted and expansive marketing campaign to help bring new visitors to your site, keep connected with those who have visited your site already, bring those people back to your website, get people to purchase your products, services, digital information, or other websites that you promote. By doing this, you can increase your conversion rates so that you have more website visitors, and a higher percentage of your website's visitors that actually bring income to your website. With this in mind, there are literally dozens of different ways to have a marketing campaign, or improve your marketing campaign. Check out our article that goes into detail all of the different ways that you can use to market your website.
Article: 19 Ways to Market Your Website
---
11. Properly Maintain Your Website and Back it Up in Case Your Hosting Provider Crashes

It is important to note that you need to make sure to regularly check out your website to make sure that it is working properly. Using services that will check your website for problems, get rid of any viruses that may have attached itself to your website, eliminate any bugs, check for broken links, or any other things that could go wrong on your website, can do a lot to improve its performance and functionality. Also, make sure to back up your website so that you don't lose it in its entirety, and have to rebuild from scratch, if your hosting provider's server crashes. Being proactive is better than being reactive. Check out the following three services; they have either software, web-based applications or professional services that you can use to maintain your site and keep it in working order.
Back up your website with SafeCopy Backup
---
The following is our website service provider of choice, although if you want to take a look at our entire list of top webhost providers, then click here.
HostGator is a website hosting provider that makes webhosting easy and affordable to its customers. With hosting package prices that start out at $3.96 per month (sale price), which include domain name, unlimited disk space, unlimited bandwidth, an easy-to-use control panel to develop your website, script-installing abilities, 4500 free website templates from which to choose to make your website that much more appealing, a 45-day money-back guarantee, technical support, and offers that indclude up to $100 in Google AdWords advertising, you can't go wrong with them. They also have VPS hosting and dedicated servers for your personal or business needs.
If, on the other hand, all you really want is to have your own free starter website, with just one or a few pages, you should check out 000webhost. They have their own control panel and website builder technology to help you develop your own starter website for free.
Go to HostGator Go to 000webhost
Our list of top website hosting providers
---
Share this article:
[ Back to Top ] [ back to website development articles ]