8 Websites That Will Help Your Website to Really Stand Out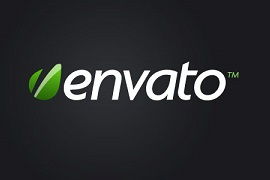 Do you really want your website to stand out? Do you want to find templates or themes to make your website look spectacular? Would you like to find other elements that you can add to your website to improve its functionality, beauty and attractiveness? At these recommended places, you can find coding bits, graphics, applications, forms, utility programs, flash components, extensions, video clips, sound bites, 3D models and other things that will allow you to take your website to the stratosphere, allowing you to be remembered by all! Check out these 8 Places on the internet, all part of the Envato Marketplace, and make your website more successful than you ever thought possible.
---
ThemeForest is a website dedicated to offering you over 14,000 different template themes that you can use to help you get your website off the ground, whether you're looking for a business, blogging, squeeze page, marketing, ecommerce, or another type of theme template. Learn more...
---
Graphic River offers over 250,000 different stock graphic files for sale, including Photoshop files, vector graphics, textures, add-ons, icons, fonts, logos, and more. Learn more...
---
Video Hive offers its customers over 80,000 royalty-free video files that you can use for your own needs. This includes DVD menus, After Effect project files, Apple Motion templates, video footage, animations, and more. Learn more...
---
---
At Code Canyon, you can find over 9,000 coding scripts and snippets for sale, for use as you develop your website, create some software, develop a plugin, create mobile apps, or whatever the case may be. This includes plugins for many different platforms, ecommerce plugins, Javascript and CSS code, and more. Learn more...
---
You can find over 170,000 audio files for use with all of your projects that need either music, sound effects, or some other form of stock audio file at Audio Jungle. This includes music loops, sound effects, source files, audio logos, and more. Learn more...
---
At 3D Ocean, you can find over 16,000 files, including 3D models, textures, materials, shaders, accessories, animation data, render setups, and more for your computer animation or video game creation project. Learn more...
---
Photo Dune is a stock photo website that you can use to help develop your website to a higher level. They have millions of photos that you can use, as royalty-free stock items, to make your website more visually appealing. Learn more...
---
The following is our website service provider of choice, although if you want to take a look at our entire list of top website hosting providers, then click here.
You can now get professional webhosting at HostGator for as little as $3.96 per month. This includes Cpanel, script-installing abilities, thousands of website templates, WordPress capabilities, $100 in Google AdWords advertising, and more. If, on the other hand, you would like free hosting for personal reasons, you can try 000webhost.
Go to HostGator Go to 000webhost
Our list of top website hosting providers
---
Share this article:
[ Back to Top ] [ website development articles ]
---
The following articles might also be of interest to you: