The Best
Affiliate Marketing Software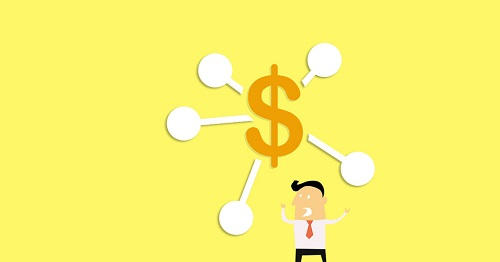 Read below to find out the things that you need to have a successful affiliate program. Keep reading and we will give you several affiliate management software products that are great for helping you succeed.

Do you have an online store or ecommerce website? Are you trying to sell a product or service or digital information? If you are, then you understand how important it is to be able to market those things, and to do it an any and all ways that are possible to yourself and your business. With that in mind, you should realize how important and useful it is to have other people market your things for you - by getting others to do your marketing for you, your sales and profitablity can skyrocket exponentially, growing much faster than it ever did when only you were marketing that product, service or digital information. This is where affiliate marketing comes in. With this in mind, you should consider using software. If you do decide to use an affiliate network, then click here. If you decide that you want to carry on your own affiliate program, then follow the steps and guidelines below to find out what you need to run a successful affiliate program.
Make sure to do your research. Look online and find out what's out there already on the internet. Find out what your competition is like, and how many competitors you will have in your niche. One of the best ways to do this is to become an affiliate marketer for someone else, or another company, and try to sell their product. By doing this, you can get a grasp and a more thorough understanding of what it is like to market someone else's items. You can also learn how to better market, how to stack up to the competition, and what type of people buy that kind of product. Learn everything you can about your market. After you do this, you will be many steps ahead of much of your competition, and be better able to succeed at what you're doing.
Develop your own policy. In your policy, you should determine what kind of affiliate program you will have. Determine whether you what to have a pay-per-click (PPC) program, a pay per sale program where the affiliate gets a portion, or percentage, of the sale as a commission, or some other model, such as a cost-per-action. The most common type is the pay per sale type of structure – if you use this type of model in your affiliate program, then you will want to determine what your commission rate will be, what the minimum payout rate will be, when the payouts will take place, as well as other guidelines. Will you give your affiliates a 15% commission or a 50% commission, or more? Will you pay them once they reach $25 or $100, or another amount? Will payouts be on the 1st of each month or the 15th, or will you have more than one payout a month? These are a few of the many questions you need to answer when developing your own policy.
Have your own marketing campaign. You should not rely solely on the marketing efforts of your affiliates, but you should consider doing your own marketing and advertising. Not only that, but you not only want to market your product yourself, but also market the affiliate program to try to get other people interested in your product, whether its an ebook, software, a business product, or something else. Make sure to determine which ways are the best ways to advertise your item, and which markets are more likely to purchase your product. If you're looking for new affiliates to work for you, you should consider looking to forums and blogging sites, as there are many devoted to affiliate marketing. You can find many people willing to help you out in these places.
Make changes as you proceed. As time goes on, you will find that some of your marketing efforts are working, and some are not. You will want to get rid of your marketing efforts that aren't working for you, and increase your marketing using techniques that are working for you. If you have several websites selling your product, or many landing or squeeze pages, find out which ones work the best, and get rid of the others. Find out which of your affiliates are selling your product the best, and follow their techniques. Make as many changes as you need to in order to survive and succeed. Build on your previous knowledge and constantly get better.
Ask some serious questions. There are many questions that you need to ask. I've already hit on some. What products would you market using affiliates? What kind of people or businesses would be your potential publishers who are marketing your products? How much would you expect to make? What is the potential market for your product? Is this a valid income possibility for you?
Do you want to use an affiliate network or start your own affiliate network with some software? Do you want to go with an existing affiliate network, or would you rather use affiliate marketing software to create your own program? Many people have opted to go with their own software, as this gives them more independence. If you decide that you want more independence in creating your own affiliate program, then you will want to use software too.
Take a look below at the following websites, as they offer great software that you can use for your affiliate marketing program. Click on the link in order to find more information about each of these products.

(This one is our personal favorite because it allows your affiliates to link to your site without an affiliate ID attached to the link, which allows their links to be viewed as regular links by search engines, allowing your affiliate links to help improve your search engine rankings.)
---
If you are trying to improve your affiliate marketing campaign, and would like to learn more about the kind of things you can do to improve it, then you might be interested in this conference:
The Affiliate Summit is a premier affiliate marketing conference that is usually held twice a year. The purpose of these events is to provide educational sessions on all the lastest issues regarding affiliate marketing, and to help foster a productive networking environment for people who make an income, or their living, by affiliate marketing. The people that go to the Affiliate Summit can attest to the value that these events have for bringing them new information and knowledge that allows them to be better at affiliate marketing than ever before, keeps them up-to-date on current issues, helps them to network, and gives them the support, encouragement and motivation they need to keep working hard to be even more successful at their endeavors. The fact that these events always sell out is representative of how valuable these events are to their attendees. Make your affiliate marketing ability skyrocket and learn all the new tricks by attending the Affiliate Summit. Learn more...
---
The following is our website service provider of choice, although if you want to take a look at our entire list of top webhost providers, then click here.
You can now get professional webhosting at HostGator for as little as $3.96 per month. This includes Cpanel, script-installing abilities, thousands of website templates, WordPress capabilities, $100 in Google AdWords advertising, and more. If, on the other hand, you would like free hosting for personal reasons, you can try 000webhost.
Go to HostGator Go to 000webhost
Our list of top website hosting providers
---
Share this article:
[ Back to Top ] [ back to website development articles ] [ Ecommerce Website Development ]
---
The following articles might also be of interest to you: