Seven Different Ways to Make Money Through Your Website
Ryan Wiseman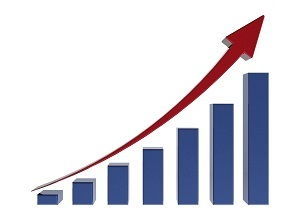 There are many different ways in which you can monetize your website. Below are seven of the most common ways in which you can make money using your website.
1. Advertising on your website. Basically, what you do is to put some coding in different locations on your website, and the company you sign up with will put ads on your web page, tailored to the article being viewed, and the person viewing the ad. You will get a fee for each 1,000 people who see the ad, and some money every time someone clicks on the ad. Google AdSense is the most popular way to put advertising on your website, but Bing and Yahoo also have advertising programs. So do a host of other advertising companies.
2. Affiliate Marketing. With this, you would sign up to market someone else's products or services. Once you sign up, you would be given a link. On your own website, you would then write one or more articles about that website, or their product or service, and include the link you were given in the article. Once someone reading your article clicks the link and purchases that product or service, or purchases something from the website you are linked to, you get a commission. That is affiliate marketing. Keep in mind that if you do this, you will need to have a statement on your website, an affiliate disclosure, that lets people know that you do this.
3. Selling Your Own Product or Service. You can use your website to market your own products and services. Instead of making articles that market another person's or website's products, services, or website, you could instead write articles marketing your own products or services.
---
---
4. Get others to market your products for you. You could create an affiliate marketing program, except this time you are getting others to market your products or services for you.
5. Email marketing. Once people come to your website, you encourage them to sign up for regular emails from you. Then, every time you send out an email with an article about whatever subject your website is about, you regularly market a product or service, either your own or someone else's using affiliate marketing, complete with links, and make money that way.
6. Online store - you can sell things in your own store on your own website and make money that way.
7. YouTube Videos - Obviously, this isn't directly making money on your own website, but after you create YouTube videos and post them on YouTube, you can then create web pages talking about the same subject as the video you released, and embed them into those web pages. These videos, embedded into your web pages not only help to increase the number of viewers of those videos, which allow them to get higher rankings, but these videos allow you to make money from advertising that YouTube puts in the videos, and from the other ways we discussed as those videos bring viewers to your website.
Now there are other ways to make money with your website, too, but many of them are more like sub-categories in the seven items listed above.
[Read the next article in our series, "What is Contextual Advertising?"]
---
Our website hosting provider of choice:
---
Share this article:
[ Back to Top ] [ back to website development articles ] [ home page ]
---
The following articles might also be of interest to you: