Recommended Books on Wisdom
Get your Daily Enlightenment - click here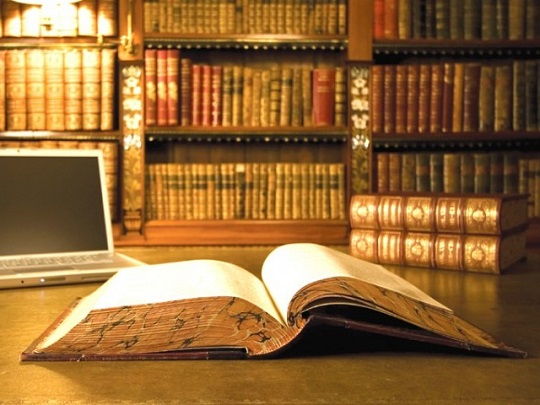 Are you looking for those missing pieces of wisdom that you need to make your life fit together better, make your relationships work better, make your business thrive, and make your financial state improve considerably? Take a look at our list below and you will find several recommendations that offer you a great deal of wisdom, especially ancient wisdom. Many people think that because we live in modern times with advanced technology that the ancient wisdoms are outdated and obsolete - they couldn't be more wrong! Human nature, with all of its pride, ego, envy, good and evil, has not changed a bit in the last ten thousand years, so the wisdom that worked thousands of years ago still works today, even with all of our societal brilliance. Take a look at our suggestions, find something, pick it up for yourself, learn the pieces of wisdom found within, and apply it to your own life - you will find that your life makes an improvement, and the aspects of your life improve.
---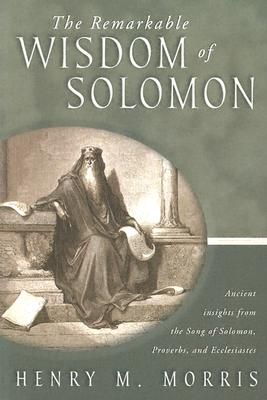 Author: Henry Madison Morris
Solomon was a king in ancient Israel who inherited a magnificent kingdom from his father, King David. The ancient King Solomon was known throughout the ancient Middle East, as far away as Ethiopia, for his splendor, wealth, spiritual insights and tremendous wisdom. His wisdom and insight even allowed him to expand on his father's kingdom. Even today his wisdom is read, pondered on, and followed by hundreds of millions of people. Find out more about his ancient wisdom and how it applies today, with the invaluable commentary given by author Henry Morris.
Pick up:
The Remarkable Wisdom of Solomon
---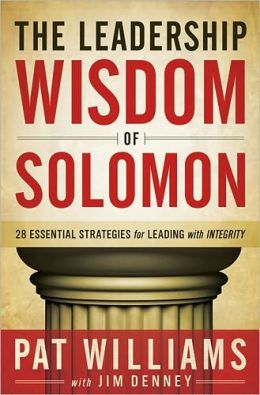 Authors: Pat Williams & Jim Denney
The ancient wisdom of King Solomon is still applicable today in many areas of our life, including in the area of leadership. In this book, you will find some of the key points of wisdom given by Solomon, and how that wisdom applies today in the area of modern leadership. You can find 28 important leadership stategies that will allow you to lead better, and one with more integrity. It doesn't matter what kind of a leadership position you're in - whether you're a government leader, military strategist, minister, coach, CEO or manager, or are in some other leadership position, you can find these 28 strategies useful for you and your position of leadership.
Pick up:
The Leadership Wisdom of Solomon
---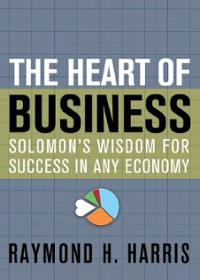 Author: Raymond H. Harris
Learn how to become an excellent employer and run an effective and successful business by learning from the ancient wisdom of King Solomon. You will find many pieces of key wisdom that will help you in the business realm right there in the book of Proverbs. This book further breaks down this wisdom into four different areas - God's promises to us, our responsibilites, things and behaviors we need to avoid, and things and behaviors we need to start practicing. Use the ancient and timeless wisdom of Solomon to guide you in your modern business practices.
Pick up: The Heart of Business
---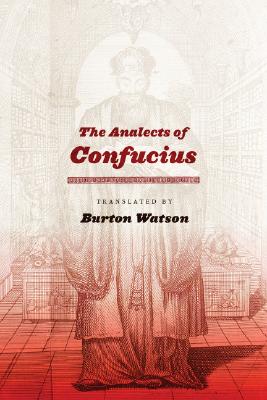 Translated by: Burton Watson
Originally put together by the disciples of Confucius in the centuries after his death (he died in 479 BC/BCE), The Analects of Confucius is a collection of the maxims and historical narratives that encompass the basic values of Confucian traditions, including morality, rituals, learning and filial piety. Although some of the ancient teachings of Confucius are outmoded and antiquated, there are many that still work today, including his teachings on how a government and society should be organized to bring the most benefit to those who are in them. The teachings of Confucius are still used today, being found in the structure of many effective organizations and businesses found throughout Japan, Korea and China. You can even find Confucian organizational structure in the evangelical-based churches of South Korea today. Learn from his teachings, filled with humor and sarcasm, and make your organization more effective and productive as well.
Pick up: The Analects of Confucius
---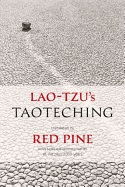 Translated by: Red Pine
Red Pine does a great job at translating the ancient sayings and teachings of Lao-Tzu, who was the keeper of records in the court of the Zhou Dynasty in the 6th century B.C. The Tao Te Ching is known as the primary book from which we get the philosophy known as Daoism (Taoism), which is known most for it's yin-yang symbol. Although the maxims found in the Tao Te Ching are quite ambiguous, they have been interpreted by a whole range of different types of people throughout the millennia since its creation to offer political advice for political leaders and practical wisdom for everyday life. Learn from these maxims, or at least understand the thought process of people in ancient China, by taking advantage of Lao-Tzu's Tao Te Ching, which is today one of the most published and translated pieces of ancient literature.
Pick up: Lao-Tzu's Tao Te Ching
---
---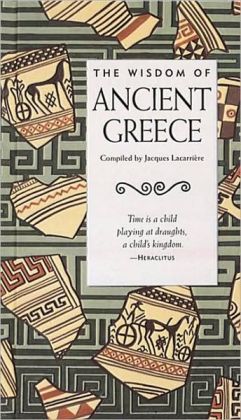 Author: Jacques Lacarriere

Learn some wisdom from the ancient Greeks, as author Jacques Lacarriere finds eloquent pieces of wisdom brought to you by the poets, philosophers and spiritual leaders of the ancient Greek civilization.

Get: The Wisdom of Ancient Greece
---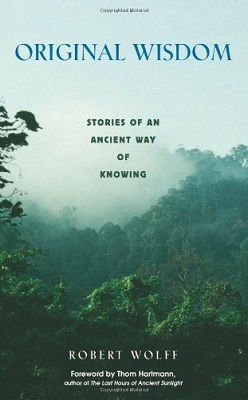 Author: Robert Wolff
There are still many aboriginal groups left in the world today that have continued to live in a harmonious way with their natural surroundings for millennia, and live happy, healthy lives. And, the kind of behavior that these primitive societies and communities often practice help to not only keep them in line with their surroundings and immediate resources, but help to create a kind of society built on trust, patience and joy, and not on anxiety, the pursuit of acquisitions, and the hurried lifestyles that we tend to have in the modern world. Author and psychologist Robert Wolff takes his experience of living with the primitive and ancient Sng'oi peoples in Malaysia for over a decade and applies those ancient ways of knowing to modern society, allowing us to learn from these primitive peoples and live a better life, and more in line with our natural surroundings.
Pick up: Original Wisdom today
---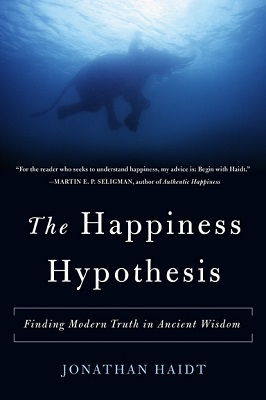 Author: Jonathan Haidt
Jonathan Haidt takes old pieces of wisdom, such as the Buddhist maxim of casting off worldly attachments in pursuit of happiness, Nietzsche's idea that "what doesn't kill us only makes us stronger," the Golden Rule, the phrase muttered by St. Paul: "the spirit is willing but the flesh is weak," and other important phrases of ancient wisdom, and analyzes them using modern scientific methods and hard data to see whether scientific data backs them up. He goes on to discuss how our minds work, where happiness comes from, and why some people find meaning and purpose in their lives. In this book which balances ancient wisdom with modern science, citing ancient greats such as Plato, Buddha, and Lao-Tzu as well as more modern people such as Freud and Nietzsche, you can find the science needed to back up and validate ancient truths, and learn to be happy and find purpose to your life.
Pick up: The Happiness Hypothesis
---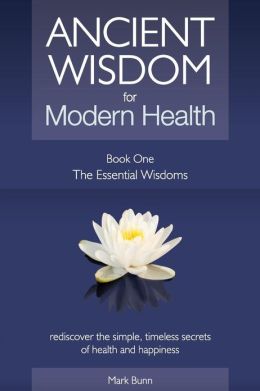 Author: Mark Bunn
In this book, Ancient Wisdom for Modern Health, author Mark Bunn shares ancient Eastern wisdom that has been used by people for 6000 years, including wisdom for simplifying your life as well as eating right, and combines this wisdom with information brought to us via the modern scientific method. He shows us the practices and strategies that have been used by the longest living people for millennia to allow them to live a happy and healthy life to 80, 90, even 100 years of age, without cancer, diabetes, obesity, heart disease or dementia. Discover the ancient Eastern wisdom used to help people live long, healthy, happy and energetic lives and apply this wisdom to your life today with this book.
Pick up:
Ancient Wisdom for Modern Health
---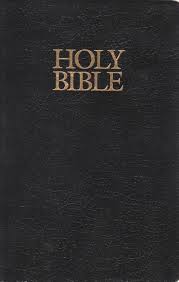 Author: various authors
We can't give a list of books of ancient wisdom without including the top-selling book of all time! Even though there have been many that have rejected this book and its teachings because of historical figures who have used the religion that sprang from this book to their own selfish and evil purposes, or think of the teachings as antiquated and outdated, there are still many others that have seen the timeless pieces of wisdom found in The Bible for all they're worth and have treasured them in their hearts. Even today, those that learn the teachings found in The Bible, and apply them to their lives, find that the elements in their lives tend to fall more in place and work together better. They tend to find more inner peace and joy, learn more contentedness, have better relationships with their family members and friends, handle their personal finances better, have a higher level of wealth, and are respected by the people around them for their high level of integrity, honesty and character qualities. Even people who reject Christianity can gain much-needed wisdom for their lives in the teachings found in The Bible. Pick up your Bible today!
---
The following two books may not be directly called "wisdom," but the insights found in these two books have helped tens of millions of people across the world learn the skills they need to win over new friends, be better at influencing people and winning them over to your side, and live a more effective and powerful life.
---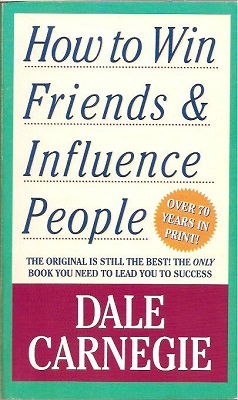 Author: Dale Carnegie
This book has been around for more than 60 years now, but the advice found inside it have helped so many people out. Whether you're lonely because you don't know how to make friends, whether you are trying to find a job, whether you're trying to be successful at your profession, or whatever the case may be, you can find the knowledge, the information, the insights that you need to get to that place of success. Learn some important and fundamental techniques that you need to learn when handling other people, especially difficult people. Learn the kind of behavior that you need to practice if you want people to like you. Learn important techniques that you need to practice if you really want to win over other people to your way of thinking. Learn some proper ways to change the behavior of people around you without causing them to leave with resentment in their hearts. Find all of this, and more, in the book How to Win Friends and Influence People.
Pick up:
How to Win Friends & Influence People
---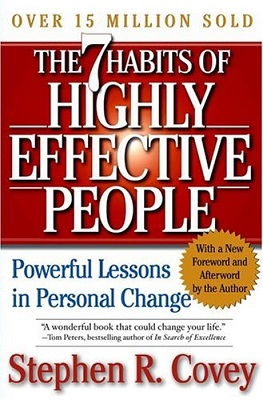 Author: Stephen R. Covey
In this book, you will find a principle-centered and integrated approach to dealing with and solving personal or professional problems and issues. Learn the skills you need to be a better leader, and a more effective person, whatever your calling may be, and do it in a way that gives you more integrity, fairness and compassion. Solve your issues in a way that allows the other person(s) to leave with their human dignity intact, helps others to appreciate your approach to problem solving, and allows you to leave in a way that lets others have even more respect for you than they already had. Learn these seven habits and take advantage of every opportunity, issue or problem that comes across your path, and use them to your advantage. Become a more effective person and live a more powerful life with the advice found in The 7 Habits of Highly Effective People.
Pick up:
The 7 Habits of Highly Effective People
---
Share this article:
[ Back to Top ] [ our recommended websites ] [ our informative articles ]
---
The following articles might also be of interest to you: